Share knowledge and best practices
Organize events, share documents and ideas, or drive discussions on relevant topics.
Facilitate ideation and feedback collection
Encourage exchanges and discussions. With Forums & Groups members can interact online around specific topics.
Foster virtual networking
Member interaction & fostering a collaborative environment is easy in the Cafe with the monthly events you will be able to attend.
Provide a platform for opportunity sharing
Members can bring opportunities for jobs or partnerships to the community, or crowdsource help on their challenges.

The Entrepreneur Resource Center
Facilitate value creation within this community
Engage your network, drive collaboration, stay up-to-date, and share best practices!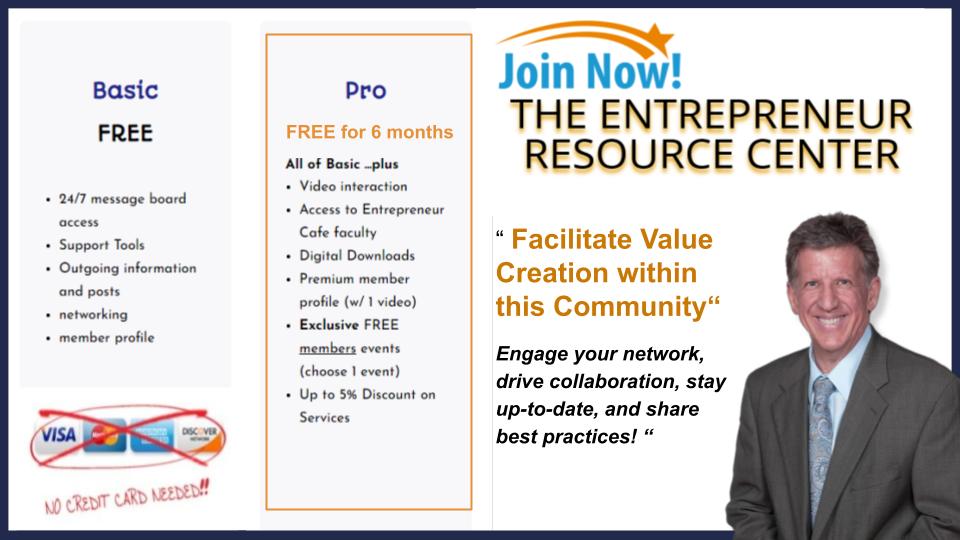 Enter the
The Entrupreneur Resource Center!